July 27th, 2010 by Kristi Stephens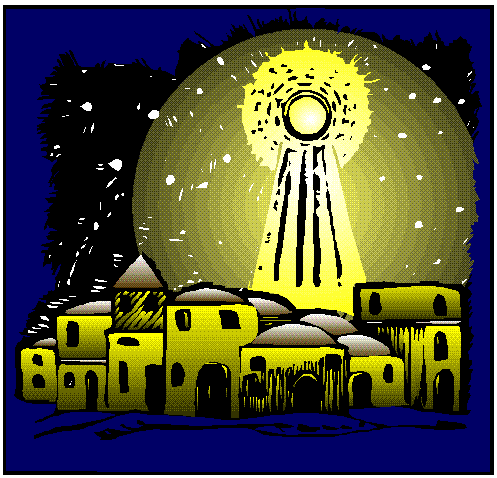 This is our last post in our series looking at the book of Judges. I hope this has been helpful and challenging for you! Just in case you haven't realized, there are MANY posts similar to these archived from past studies we have done. I invite you to click over to the "Sweeter Than Honey" link on the right side below my picture – you will find Bible studies categorized by book, and many are also available in ebook form (all are free!) under the "Resources" link at the top of the page.
And by the way – have you joined us on facebook?  We'd love to see you there!
We made it through Judges! Judges is a strange book for so many reasons. I find it strange because it's an easy read – all exciting and intriguing stories – yet I get to the end and feel awful! This is no mistake – narratives like these are meant to elicit an emotional response. To what end?
In our first post on Judges, we mentioned that the last chapters of Joshua are crucial to understanding the mess that they are in during the book of Judges (see You Can't Add God to your Pantheon). They have not rejected idolatry and it lands them in a heap of trouble – remember Gideon's ephod? Jephthah's horrible misunderstanding of the demands of God? Micah's household idols made out of stolen silver dedicated to the Lord? All of these strange cases resulted from embracing idolatry and trying to somehow mesh it together with the worship of Yahweh. Not only did this destroy the nation spiritually, it caused an increasing decay of morality.
One of the things we were watching for as we worked through the book was the progression from one story to the next. We started back with Ehud, which included some disgusting detail, but it's not too bad when held against the others in the book! Then we moved on to Jael, with the warm and cozy story of this woman nailing a man to the ground inside her tent. As we continued we covered Samson (parts one and two) and his lustful, fleshly perversions of the calling God had on his life, then to Micah and the tribe of Dan's immoral slaughter of the town of Laish, and finally ended with the sickening account of the Levite and his concubine (parts one and two), the attack against Jabesh Gilead, and kidnapping women during a festival to the Lord. Notice a progression? We're moving from bad to worse, from God-appointed leaders delivering the people from enemies to people murdering and mutilating for their own selfish ends.
What about the other topic we were observing as we moved through: how the role and treatment of women is seen? This, too, goes from bad to worse. From Jael using her maternal instincts to brutally kill a man to a woman being gang raped, left for dead, and dismembered as a "message" to Israel. It ain't pretty. As the overall culture of Israel decays and moves farther and farther from the fear of God, women suffer the effects most vividly. As mentioned back in the story of Jael, women become increasingly brutalized and brutal as a culture moves farther from God.
We were created in the image of God. We were meant to be rational and relational beings, created to rule over the earth as stewards, and given the capacity as men and women to glorify God and picture His relationship with mankind through marriage and proper sexual relationship. As mankind plunges into sin and refuses to fear the Lord, we turn into animal-like beings who are irrational, selfish, sexually perverted, and destructive and abusive to one another and everything around us.
Left to our own devices, want to know what we would be? Take Judges 17-21 to heart. This is a real story about real people who rejected God and instead lived a nightmare. We need God. We NEED a Savior, for we cannot and will not reach back to Him on our own.
This is the significance of the repetition toward the end of Judges: there was no king in Israel: every man did that which was right in his own eyes. Remember our "Land, Nation, Leader" promise from Genesis 12? Judges points out how hauntingly empty we are without that promised Leader! We need the True King, we need a Savior!
The story and meaning of Christmas is often watered down and sentimentalized. Jesus was not just a cute baby who would someday show us how to be kind and good and loving. He was all of that, but He was so much more. He was the promised Redeemer. Without Him, without His death on our behalf, without His transforming grace, our righteousness is filthy rags. Without Him and His grace, we all would be somewhere in the pages of Judges. Maybe we wouldn't look as bad as some in this book, but remember Jephthah – even his sincere attempt at worship was corrupt and disgusting. We desperately needed the Leader, and in His perfect timing, He came.
For to us a child is born,
to us a son is given,
and the government will be on his shoulders.
And he will be called
Wonderful Counselor, Mighty God,
Everlasting Father, Prince of Peace.
Isaiah 9:6